The Bloodhound MKII missile system was a key part of the integrated UK air defences during the Cold War, a wholly British designed defensive weapon to counter nuclear armed, high flying bombers at long range.

Bloodhound MKII became operational with the RAF in 1964 and continued to be improved as new technology became available with its operational role continually enhanced to include the countering of low level air strikes.

The missile system was withdrawn from RAF service in 1991, at the end of the Cold War. It is only right that such an important part of the UK's Cold War history is preserved for future generations.

Home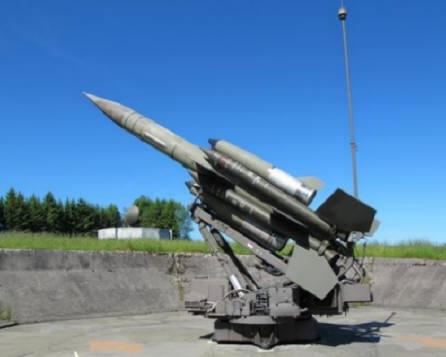 Key News

20 April 2017
A video added on YouTube introducing the Counter-measures that a Cold War enemy might have employed against the Bloodhound Missile System and how the system dealt with them. Click

28 March 2017
Three Bawdsey photographs added from John Wileman, see our photographs page for the link.

23 November 2016
A video on YouTube shows missile Ser No 3369 being recovered from RAF West Raynham; this missile is now the National Standard Bloodhound 2 at Aerospace Bristol for display. Click

19 Sep 2015
Three years and two months after we pulled it out of the long grass and nettles we can say we are there. We switch on, the simulator boots, and runs perfectly every time!

Bloodhound MKII Missile with Radar Type 87 in the background at Menzingen BL64 Museum, Switzerland